Okagbare suspended for doping violation, out of Tokyo Olympics
By Gistflash News
July 31, 2021
The Athletics Integrity Unit (AIU) has provisionally suspended Team Nigeria's Blessing Okagbare with immediate effect after a sample collected from the sprinter tested positive for human growth hormone.
The AIU, which is an independent integrity body created by the World Athletics, disclosed this in a statement on Saturday.
The News Agency of Nigeria (NAN) reports that the growth hormone is a non-specified substance on the 2021 World Anti-Doping Agency (WADA) Prohibited List.
A provisional suspension is mandatory following an adverse analytical finding for such substance under the World Athletics Anti-Doping Rules.
The AIU collected the sample from Okagbare during an out-of-competition test on July 19.
The WADA-accredited laboratory which analysed the sample notified the AIU of the adverse analytical finding at mid-day Central European Time on Friday.
AIU said the athlete was notified of the adverse analytical finding and of her provisional suspension Saturday morning in Tokyo.
She was scheduled to participate in the semi-finals of the women's 100m Saturday evening.
The AIU said it would make no further comment on the matter at this time.
Okagbare had on Friday cruised to first place in her 100m heat in 11.05 seconds to qualify for Saturday's semi-finals at the Tokyo Olympics.
She was also due to compete in the 200m, as well as the 4x100m relay.
The 32-year-old medal prospect for Nigeria won silver in the long jump at Beijing 2008 Olympics.
At the 2013 World Championships in Moscow, she won long jump silver and 100m bronze, while she won the 100m/200m double at the Glasgow 2014 Commonwealth Games.
She is competing in her fourth Olympics for Nigeria.
NAN
"No Way Back For You In Man United Squad, Spoilt Brat" – Darren Bent Slams Ronaldo
Darren Bent, a former Charlton, Tottenham and Sunderland striker, has suggested that the end of Cristiano Ronaldo has come at Manchester United.
The former England man said he sees no way the former Real Madrid star can come back from this.
Ronaldo has been widely criticised for disrespecting his manager, Erik ten Hag, teammates and fans by leaving early and also refusing to go on.
Erik ten Hag's team defeated Tottenham 2-0 on Wednesday, and their success was somewhat overshadowed by Cristiano's early departure from the stadium.
The Portuguese have since been punished. He won't be taking any part in the game against Chelsea on Saturday and has been banned from training with the first team.
Bent told talkSPORT Drive: "What he did… I thought was really disrespectful to his teammates." I thought he let himself down.
"The club is trying to go in the right direction and I think Erik ten Hag is doing a good job."
"It was their performance of the season and it has been overshadowed by Ronaldo's being upset because he didn't come on."
"It was like a spoiled brat." There's no way back for him.
"We know how good he's been. He's one of the best to ever do it, but we are talking about the here and now."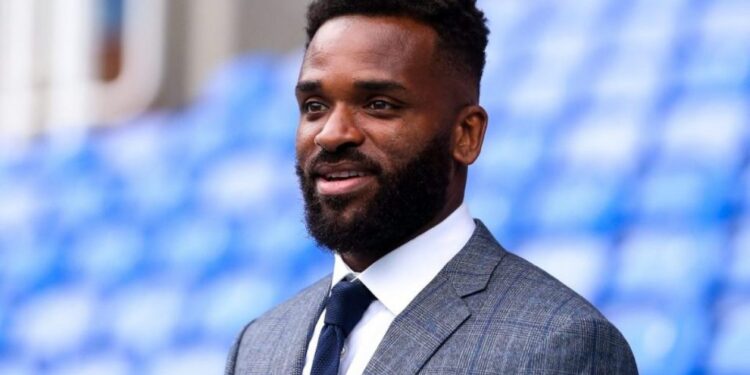 "He's been petulant and disrespected his teammates who have worked hard." They've put in the performance of the season and he's just left"
Cristiano Ronaldo sought to leave Old Trafford last summer but was said to have been prevented by the Dutch manager.
Ten Hag had, on more than one occasion, said that Ronaldo was in his plans for the club for the season and was going nowhere. And at the beginning of the season, he used fitness as an excuse for not starting him, saying the Portugal captain had not taken part in the club preseason tour of Asia and Australia.
Ronaldo, who scored 24 goals in all competitions last season, has netted just two this term, majorly due to a lack of game time.
D'Tigress beat Mali to retain African title for third straight triumph
By Gistflash News
Sept 26, 2021
Nigeria's senior national women basketball team, D'Tigress, on Sunday emerged champions of the 2021 FIBA Women's AfroBasket Championship by defeating Mali 70-59 in Yaounde.
D'Tigress's victory in the Cameroonian capital city makes it the third consecutive one for them, having won the championship the 2017 and 2019 editions.
The team, who are now unbeaten in three championships, led from the beginning of the game and but for a few moments never looked back in dominating game proceedings.
They won the first quarter 22-11, but lost the second one 9-13, even though they still led the game with seven points into the long break.
D'Tigress returned from the break to win the third quarter 28-14 to extend their lead to 21 points.
It meant they could afford to remove their foot from the throttle in the fourth quarter, which they lost 11-21, and still maintain an 11-point lead to win the game.
Victoria Macaulay was their top performer with 15 points, three rebounds, one assist and three blocks, while Ify Ibekwe recorded 10 rebounds and Ezinne Kalu four assists.
Earlier in the day, hosts Cameroon had won the third-place match by beating Senegal 53-49.
The News Agency of Nigeria (NAN) reports that the title win has earned D'Tigress qualification for the 2022 FIBA Women's Basketball World Cup in Sydney, Australia.
NAN
Fernandes misses late penalty kick as Aston Villa stun Manchester United
By Gistflash News
Sept 25, 2021
Bruno Fernandes blazed a stoppage-time penalty kick over the crossbar as Aston Villa earned a shock 1-0 victory at a below-par Manchester United in the English Premier League on Saturday.
Kortney Hause's 88th-minute header had put Aston Villa on course for their first league win over Manchester United since 2009.
But the defender's handball gifted United an opportunity to steal a point, only for Fernandes to miss the target.
Since Cristiano Ronaldo re-signed for Manchester United, there has been much debate over who will take penalty kicks and free-kicks this season —- Fernandes or his fellow Portuguese.
It was Fernandes who took the first direct free-kick on Saturday, firing into the wall, with Ronaldo getting the next one.
Fernandes, following Hause's handball, never looked back as he placed the ball on the penalty kick spot in the 92nd minute.
But last season's top goalscorer missed only his second penalty kick for the club to the dismay of an expectant crowd.
"First of all, the way they (Aston Villa players) get round the penalty kick spot, get round Bruno and that, that's not to my liking," Manchester United manager Ole Gunnar Solskjaer said.
"Bruno is usually very good in those positions and unfortunately he missed this one."
In truth, Manchester United got what they deserved.
Aston Villa had two great opportunities to break the deadlock in the first half with full-back Matt Targett blazing over from two metres out.
That was before Ollie Watkins was denied by a fine save from Manchester United goalkeeper David de Gea.
The home side, encouraged by a frustrated Old Trafford crowd, stepped it up late in the match.
But Hause climbed highest to stun the hosts before Fernandes' miss and Manchester United tasted league defeat for the first time this season.
That second successive home loss in all competitions means Manchester United dropped to fourth in the standings on goal difference, with the top four sides all on 13 points.
Aston Villa climbed to seventh.
Solskjaer called for a fast start from his side in his programme notes, having seen his team often struggle to get going.
And that is exactly what he got as Fernandes wasted a great chance inside two minutes.
However, the hosts tailed off and really should have gone behind at half-time as Targett and Watkins missed great opportunities.
The home fans were getting restless as the Premier League's top goalscorers struggled to create clear-cut chances.
It was just two headers as close as Manchester United came to breaking the deadlock before the break.
The game opened up as the second half wore on with Mason Greenwood going close, before De Gea denied Watkins with another fine save.
But the Spanish goalkeeper could do nothing as Hause powered his header home, sparking wild scenes of celebration in the away end.
The headlines, however, went to Fernandes, as his miss gave Aston Villa a famous and thoroughly deserved success.
"It (an Aston Villa win at Old Trafford) has been a long time coming," Aston Villa coach Dean Smith said. "Our performance levels have been good the last couple of times we've been here.
"What that does is it gives an awful lot of belief to the players now."
Reuters/NAN
HOW TO BUY FOLLOWERS FOR ALL YOUR SOCIAL MEDIA ACCOUNTS
Gorgeous Bride rocking one of Beyonce's Hit song