Odion Ighalo Joins Al Shabab Saudi FC on a permanent deal from Shanghai Shenhua
Nigerian striker, Odion Ighalo has joined Saudi Arabian side Al Shabab FC on a permanent deal Shanghai Shenhua after his loan spell at Manchester United ended last month.
The 31-year-old was penned a two-and-a-half-year deal with the King Fahd Stadium outfit having passed his medical. He will wear the number 89 shirt for the club.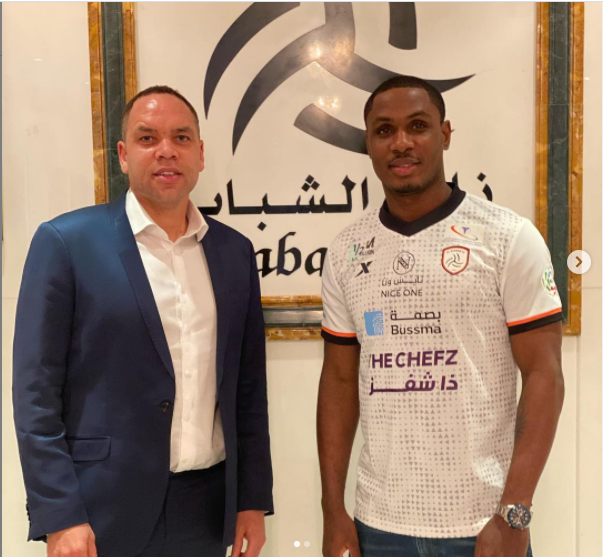 Ighalo, who joined  Shanghai Shenhua in 2019, scored 10 goals in 19 appearances for Shanghai Shenhua, helping them to the 2019 Chinese FA Cup.
The former Watford and Granada striker scored five goals in 23 appearances after arriving at Old Trafford on deadline day in January 2020 to sign for Manchester United.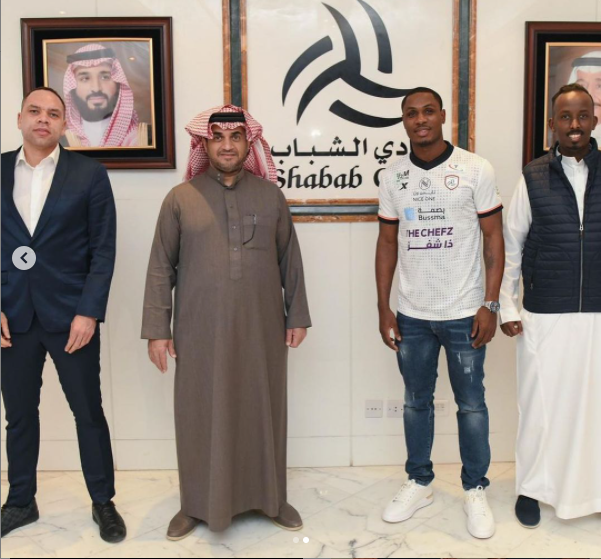 Please follow and like us:
Debutant Omotayo says he struggled with ambience of Tokyo Olympics
By Gistflash News
July 29, 2021
Olajide Omotayo, one of Team Nigeria's table tennis stars, on Wednesday said he struggled with the ambience of the Tokyo Olympics in his first game against Tiago Apolonia of Portugal.
Omotayo, who is participating in his first Olympics, lost 0-4 to the Portuguese in the first round of the men's singles event of the competition last Saturday.
Speaking from Tokyo, the 26-year-old told the News Agency of Nigeria (NAN) he started the game well but struggled to control his emotions later.
"I started very good but later I found myself crying.
" It is probably because this is my first Olympics and the feeling was too much for me to handle. I couldn't get over it until the third set and it affected my performance.
"Probably, the next Olympics won't be like this,'' he assured.
The table tennis player also said he was looking forward to attending more tournaments ahead of Paris 2024.
He also said he is hopeful that seven-time Olympian Segun Toriola would be part of his coaching team.
"I am sure he can help me train better ahead of future events."
NAN
Please follow and like us:
Ogunbanwo wins women's 100m freestyle heat at Tokyo Olympics
By Gistflash News
July 28, 2021
Abiola Ogunbanwo stunned the pool on Wednesday at the Tokyo Aquatics Centre to win heat 1 of the women's 100 metres freestyle event of the 2020 Olympic Games' swimming competition.
Running from lane 3 in the four-competitor heat, Ogunbanwo emerged st the finish lane after 59.74 seconds to qualify for the event's semi-finals.
The 17-year-old who is based in Australia finished 0.27 seconds ahead of Andela Antunovic of Montenegro to win the race.
Antunovic placed second with 1:00.01, while Gaurika Singh of Nepal was third in 1:00.11.
The News Agency of Nigeria (NAN) reports that Ogunbanwo's time is good enough for her to advance as the best 16 swimmers from the seven heats are expected to qualify.
NAN
Please follow and like us:
Aruna crashes out after first game at Tokyo Olympics
By Gistflash News
July 27, 2021
Africa's highest-ranked player Quadri Aruna on Tuesday crashed out of the men's singles event of the table tennis competition at the ongoing Olympic Games in Tokyo.
Aruna who reached the quarter-finals of the event at the Rio Games in 2016 could not go far this time around as he lost 2-4 in the third round.
He lost to Brazil's Gustavo Tsuboi at the Tokyo Metropolitan Gymnasium 15-13 9-11 6-11 11-7 7-11 6-11.
The News Agency of Nigeria (NAN) reports that his exit has brought a sad end to Team Nigeria's campaign in the sport at this Games.
His three teammates in the sport —— Funke Oshonaike, Offiong Edem, Olajide Omotayo —- have all been eliminated.
Nigeria did not qualify for the doubles events.
NAN
Please follow and like us:
HOW TO BUY FOLLOWERS FOR ALL YOUR SOCIAL MEDIA ACCOUNTS
Gorgeous Bride rocking one of Beyonce's Hit song