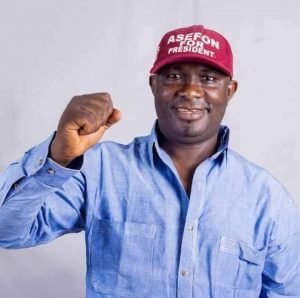 I am not a civil servant, says new NANS President KP
Comrade Asefon Sunday, the newly elected President of the National Association of Nigeria Student (NANS) had debunked rumors trending on Social media that he was a civil servant, aged 45 years.
Sunday made the clarification in an interview with News Agency of Nigeria (NAN) on Friday in Abuja.
According to Sunday, he was born on June 12, 1984 and was never under any government or organisation employment
He also denied that life was lost during the just concluded NANS election.
He explained that despite effort by some cult group to invade the venue of the election to cause crisis, the combine effort of the Department of State Security Service DSS and the Nigeria Police Force were able to ensure that the election went smoothly till the end.
Sunday pledged to return the NANS back to its original place of pride as a campus based Students organization with a promise to effect a radical change in the public perception of the organization.
"We will work assiduously towards achieving the objectives of the founding fathers of the association, which is to ensure that the aspirations of Nigerian students are achieved and their interests protected Asefon Said
Sunday also assured the Nigeria students of a robust and engaging NANS with all stakeholders for the benefit of students and educational development under his leadership.
NAN reports that Sunday is a Post Graduate student of Public Sector Governance and Administration from Ekiti State University.
He was declared winner at the end of the NANS Convention held today at area 10 parade ground Abuja After scoring a total of 155 votes against his closest rival Mr Ladoja who scored 100 votes.