Brekete Family Assault: Ordinary Ahmad apologizes to NBC, promises professional conduct
By Gistflash News
May 26, 2021
Mr Ordinary Ahmad Isah, the Chief Executive Officer (CEO), Human Rights Radio and Television, has apologised to the National Broadcasting Commission (NBC) with a promise to be more professional in his conduct and broadcast.
Isah, the presenter of Brekete Family on Human Rights Radio,  was on Tuesday summoned by the NBC to meet with the management to clear the air on some sundry issues regarding his professional conducts.
A statement signed by the Acting Director-General of NBC, Prof. Armstrong Idachaba, to newsmen in Abuja on Wednesday, said the management of the commission met with Ordinary Ahmad Isah on May 25, at the commission's headquarters.
He explained that the meeting was in respect of the summons by the commission for Ordinary Ahmed to meet with the management to clear the air on sundry issues regarding his professional conducts.
Idachaba said that Ordinary Ahmed tendered his apology and assured the commission that he would henceforth do better, if given the opportunity.
The acting director-general assured that the NBC would take necessary steps to instill professionalism in the broadcast industry with a view to move it forward.
He stated that the NBC was committed to ensuring a sustainable broadcasting industry and as such, the commission was emphatic about quality broadcasting.
Idachaba further pointed out the infractions recorded on the Human Rights Radio and requested Ordinary Ahmed Isah to urgently address them.
A retired Deputy Director, Monitoring, NBC, Mr Usman Okinobayi, who is also the consultant to Human Rights Radio, commended the NBC for its efforts in upholding professionalism in the broadcast industry.
He stated that lessons have been learnt and the NBC would henceforth see changes in the programme and its presentation.
Gistflash Media gathered that NBC had invited Ordinary Ahmed over alleged assault to enable the commission know the circumstances surrounding the situation that led to the assault.
Recall, Ordinary Ahmed was captured in a new BBC Africa Eye documentary slapping a woman who torched a young girl's hair over witchcraft allegation. She reportedly tied the girl's hands and legs, poured kerosene on her head and ignited fire. Fortunately, the child is alive, but her head suffered severe damage.
The complaint was brought to the Brekete Family after about three months for intervention and Ordinary Ahmed sponsored the treatment of the girl. But he later lost his temper by slapping the accused who burnt the girl did not show remorse over her action during a live broadcast.
However, Ordinary Ahmed tendered an unreserved apology to all concerned over what he described as a "reflection action" of anger after the incident. Indeed, the actions of Ordinary Ahmed Isah violates the code of conduct for Human rights which is also the course he is fighting.
"I am very sorry. I am not happy. I will live to regret my action," he declared.
NAN
Please follow and like us:
Ned Nwoko and the likes storm the House warming of Comr. Prince Akporube Kpokpogri (Photos)
Star-studded House warming of Comr. Prince Akporube Kpokpogri in Abuja
It was quiet a gathering of A list Nigerian Entrepreneurs, Philanthropists, Celebrities and notable Personalities at the official launch and House Opening of Comrade Prince Akporube Kpokpogri.
The Host had invited guests and popular personalities like Hon. Prince Ned Nwoko, Mr. P, Juliet Ibrahim, amongst others. Comrade Prince Akporube Kpokpogri had the honour of Prince Ned Nwoko to officially open his new gigantic and state of the art Mansion with merriment, jubilations and expressions of joy as popular Nigeria.
Artiste, Mr. P thrilled guests with entertaining performances and musical presentations. The young millionaire had earlier noted that the invitation of guests was to share his happiness as he takes the first step into his new home.
Also Read:
While describing the new home as a a world of its own, Ned Nwoko blessed the mansion with prayers and goodwill message to the young Prince Kpokpogri as he takes a tour round the tastefully furnished mansion.
He expressed appreciation and gratitude to guests who made out time out of their busy schedule to attend the graceful occasion. The multimillion Naira Mansion is located at Asokoro, Abuja.
However Comrade Prince Akporube Kpokpogri had continued to receive loads of congratulatory expressions and commendations on his efforts to successfully raise such an amazing and awesome edifice in the federal capital Territory.
Speaking with several guests, several of them acknowledged the capacity of Prince Akporube Kpokpogri, with emphasis on newly opened home in Abuja.
The well attended occasion had to much side attractions of music, comedy and enough refreshments as guests had to much to eat and drink while celebrating the great achievement of the young man whose simplicity and humility portrays what the golden image of the world should be.
Photos
Please follow and like us:
Exclusive: Who is Bankrolling Tayo Sabola??
Tayo Sobola have been seen driving around in the latest bulletproof car, and many are wondering, "where she gets the money from??".
Although sleeping with married or older men is common in the Nollywood industry, it is mostly done by Yoruba actresses.
One Yoruba actress that was caught in the act is Tayo Sobola.

Tayo Sobola have been seen driving around in the latest bulletproof car, and many are wondering, "where she gets the money from??".
Few weeks ago, It was revealed that the popular Yoruba actress is in a relationship with an old Imam in the North.
Photos released by Gistlover shows that it is indeed this rich Imam that has been sponsoring Tayo Sobola.

Recently, the actress revealed that she had gotten married to the love of her life, but nobody knows what she could be doing with this Imam even when she is married; or could it be that her undisclosed husband is the Imam?


Tayo Sobola is a Nollywood actress, movie producer, philanthropist and entrepreneur. She is popularly called Sotayo Ogaga, and the actress is quite talented, which has made her popular, as everyone knows her for her incredible acting prowess.

Sotayo has also ventured into other businesses as she is not only the founder of Clean Stitches (a clothing line she launched in 2018), she is also the owner of an online store that sells several of her cosmetic products.
The video below will answer all the questions you have about Tayo Sobola .
Please follow and like us:
Check out Bill Gate's Hide out after his divorce with Merlinda (Photos)
Bill Gates 'hiding out' at luxe billionaires' golf club in California, where he owns a 6-bedroom mansion following divorce from wife Melinda
The Microsoft billionaire founder, 65, is understood to have been based at The Vintage Club in Indian Wells, which bills itself as "one of the United States' most prestigious and ultra-exclusive private country club communities," for three months.
Bill Gates has been hiding at an exclusive golf club in California where he owns a 6-Bedroom mansion since the news of his divorce from Melinda. broke out.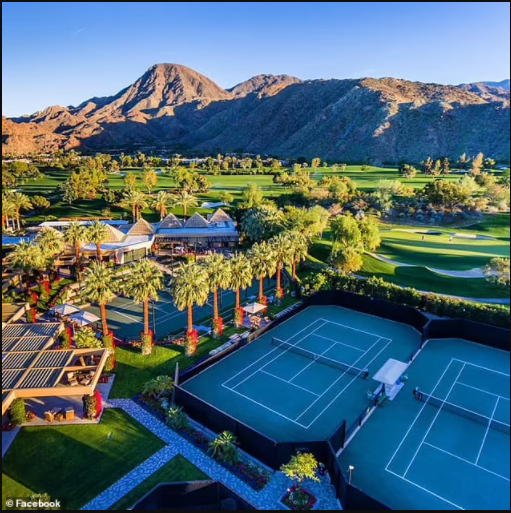 Bill was spotted this week at The Vintage Club with his 25-year-old daughter Jennifer Gates and her fiancé, Egyptian millionaire Nayel Nassar, according to the Page Six spy.
Gates owns a private home on the property, which also boasts of members such as billionaires Charles Koch, Philip Anshultz, and Dennis Washington.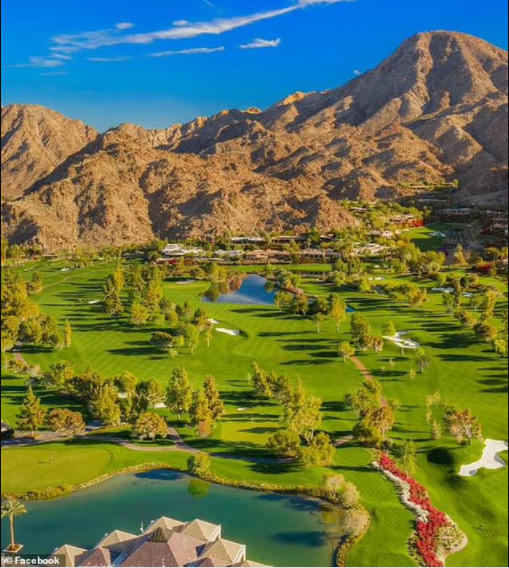 It costs $250,000 to join and home prices there range from a mere $2.3 million to $20 million. It has an 85,000-square-foot clubhouse at the epicenter, a host of restaurants, and a luxury spa, and two nationally-ranked 18-hole Tom Fazio-designed golf courses.
The Microsoft mogul reportedly spent $12.5 million on a massive home in the posh resort community in 1990. The 13,573-square-foot home has six bedrooms and nine bathrooms and sits along a pristinely manicured golf course.
A source exclusively told Page Six, "Bill clearly saw this divorce coming for a long time because he's been there for around three months."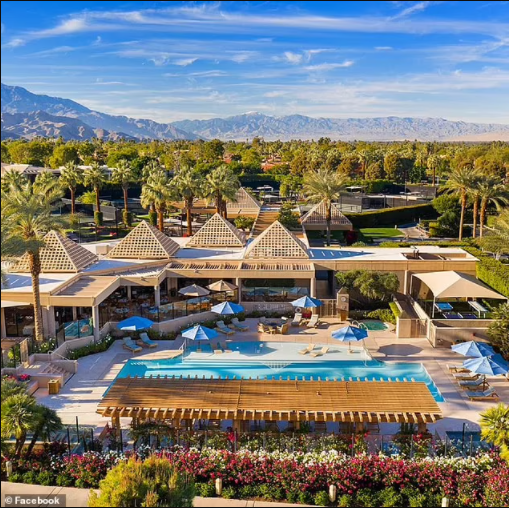 'It is the perfect place for Bill to hide out from anyone who wants to question him about his divorce or his alleged ties to Epstein.'
The Wall Street Journal reported that Melinda Gates consulted with divorce lawyers for roughly two years before she filed for divorce earlier this month, saying their marriage of 27 years was "irretrievably broken."
 A source of her concern was reportedly Bill's previous dealings with convicted sex offender Jeffrey Epstein.
After the initial expose of his meetings, Gates in September 2019 told The Wall Street Journal: 'I met him. I didn't have any business relationship or friendship with him.'
The divorce filing was signed on May 3 this year- she signed her divorce petition in Bellevue, Washington, near the family home and the foundation's headquarters.
He signed the papers from Palm Desert, California – close to The Vintage Club.
The pair, one of the world's richest couples, with a fortune of $130 billion, waited until their youngest child, Phoebe, turned 18 in September to formally announce the split, according to a report.
Please follow and like us:
HOW TO BUY FOLLOWERS FOR ALL YOUR SOCIAL MEDIA ACCOUNTS
How to know when you meet Mr./Mrs. Right- Banky W.
Gorgeous Bride rocking one of Beyonce's Hit song